Our charming rooms are located in the heart of Dubrovnik's Old Town district. Our guest house is just a few steps away from Onofrio's Fountain and Franciscan Monastery Dubrovnik, making it an ideal choice for travelers who want to immerse themselves in the city's rich cultural heritage.
Our rooms features a range of modern amenities designed to make your stay comfortable and enjoyable. Each of our rooms is air-conditioned and equipped with a flat-screen satellite TV, providing you with the perfect space to relax and unwind after a day of exploring the city. Some of our rooms also have a seating area where you can enjoy a quiet moment to yourself.
All of our rooms come with a private bathroom fitted with a shower, ensuring you have all the comforts and conveniences you need to feel at home during your stay. Free WiFi is available throughout the property, making it easy to stay connected and plan your itinerary for the days ahead.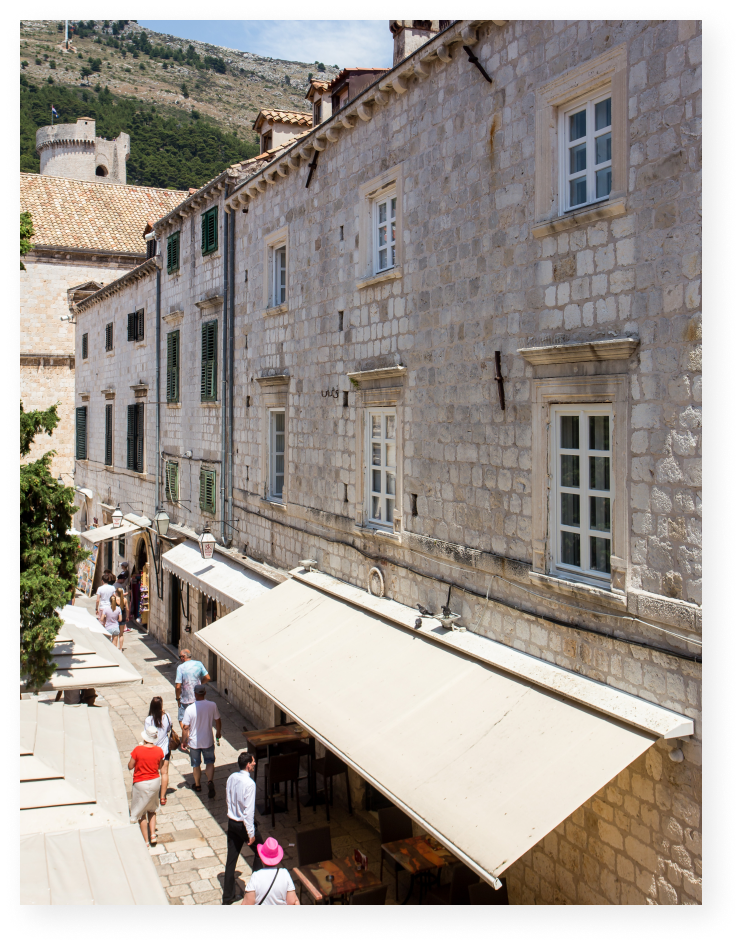 Discover Comfort and Hospitality
At Klarisa Palace Rooms, we pride ourselves on providing excellent customer service to ensure that your stay with us is as comfortable and enjoyable as possible. We are available to help you plan your activities and explore the city, and our staff is happy to assist you with any needs or questions you may have.
For those looking to explore beyond the city, we can provide assistance with car rentals to make it easy for you to explore the surrounding area at your own pace. And when you're ready to unwind after a day of sightseeing, our guest house is just a short walk away from popular attractions such as Stradun and Walls of Dubrovnik.
Let's Make Your Experience Memorable
Whether you're visiting Dubrovnik for business or pleasure, Klarisa Palace Rooms is the perfect choice for travelers seeking a comfortable and convenient stay in the heart of the city's Old Town district.
Book your stay with us today and experience the best that Dubrovnik has to offer!
All rights reserved 2023 – Klarisa Rooms