Welcome to Klarisa Palace Rooms, a luxurious haven nestled in the heart of Dubrovnik's enchanting Old Town district. Our exquisite guest house offers a seamless fusion of historic charm and modern comfort, providing an unforgettable experience for discerning travelers.
Each of our meticulously designed rooms at Klarisa Palace Rooms is a sanctuary of refined elegance. Immerse yourself in a world of luxury as you step into the air-conditioned haven adorned with tasteful furnishings and adorned with captivating artwork. Relax and unwind in the cozy seating area, where you can indulge in a moment of tranquility or catch up on your favorite shows on the flat-screen satellite TV.

Our commitment to your comfort extends to the meticulously appointed private bathrooms. Impeccably maintained and equipped with showers, they offer a refreshing retreat for you to rejuvenate after a day of exploration. Whether you're preparing for a day of adventure or unwinding before a peaceful night's sleep, our rooms provide the perfect haven for relaxation and renewal.
Beyond the haven of Klarisa Palace Rooms, the mesmerizing city of Dubrovnik awaits. Known as the "Pearl of the Adriatic," Dubrovnik is a UNESCO World Heritage Site renowned for its awe-inspiring medieval architecture, cobblestone streets, and breathtaking views of the Adriatic Sea. Explore the historic marvels of the city, from the iconic Stradun promenade to the ancient Walls of Dubrovnik, which offer panoramic vistas of the azure coastline.
Indulge in the vibrant local culture and immerse yourself in the city's rich history by visiting the nearby Onofrio's Fountain and the revered Franciscan Monastery Dubrovnik, both just a stone's throw away from our guest house. Lose yourself in the winding alleyways of the Old Town, discovering hidden gems, charming boutiques, and delightful cafes.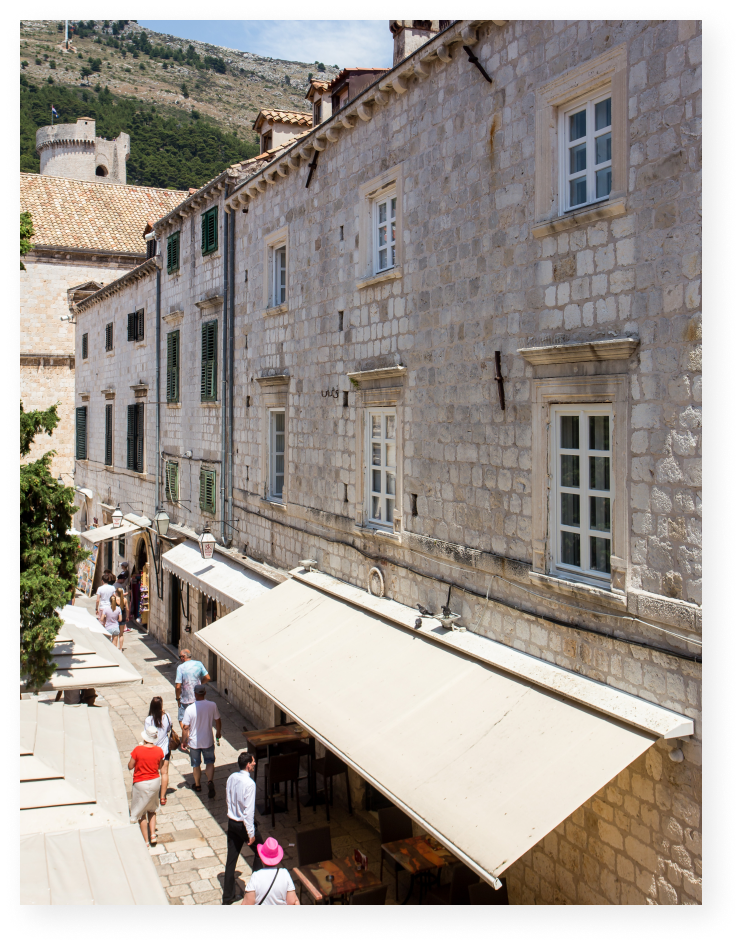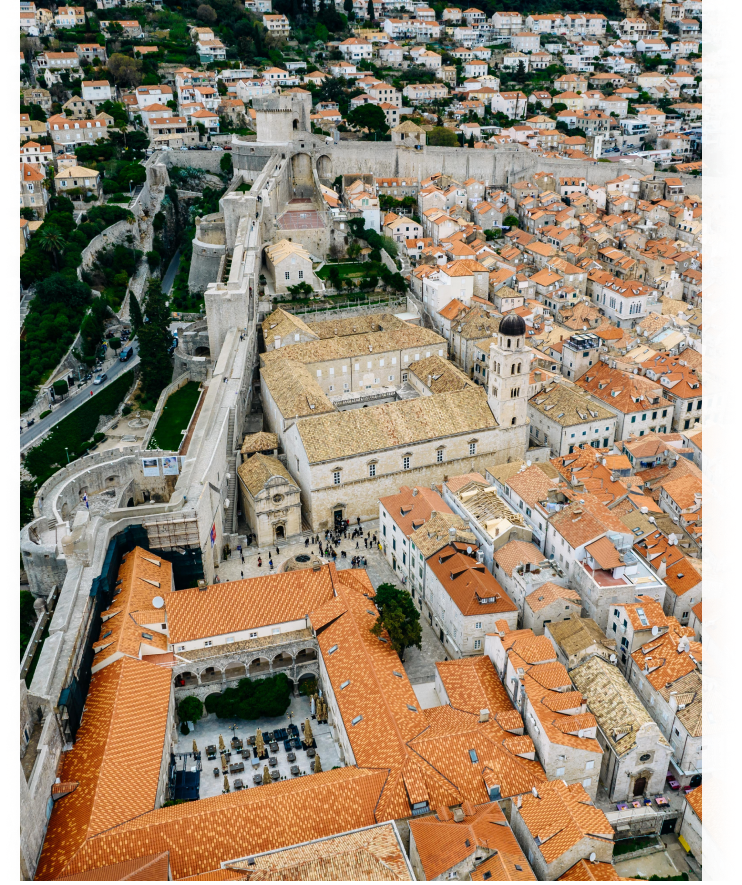 Discover Comfort and Hospitality
At Klarisa Palace Rooms, we pride ourselves on delivering exceptional service to ensure that your stay surpasses all expectations. Our dedicated team is ready to assist you with any needs or inquiries, offering a warm and personalized approach to hospitality. Whether you require assistance with tour arrangements, car rentals, or recommendations for the best local dining experiences, we are here to curate a seamless and memorable stay.
Discover the allure of Dubrovnik from the enchanting embrace of Klarisa Palace Rooms. Book your stay with us today and immerse yourself in the timeless beauty of this extraordinary destination. Prepare to create cherished memories that will linger long after your departure, as you experience the perfect blend of luxury, history, and warm Croatian hospitality.
All rights reserved 2023 – Klarisa Rooms